Take Two at Charlestown
09 Oct 2017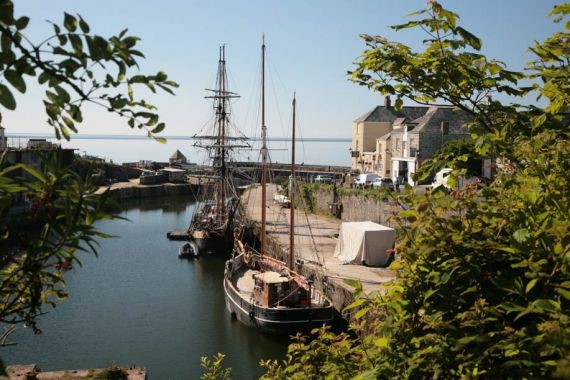 The unspoilt town of Charlestown, on the outskirts of St Austell, is only a twenty-minute car journey from Mevagissey. The port was built by the entrepreneur Charles Rashleigh in the late 18th century, to serve the thriving copper and china clay industries.
The harbour area is a film-makers dream, as the houses and surrounding area have not changed much since Georgian times. The Grade ll listed harbour is the home port for a famous collection of old ships employed in film projects all over the world. Closer to home, they are just perfect for the filming of the BBC's remake of the 1970's hit series Poldark, starring Aidan Turner as the Cornish hero. The harbour has also been used for Dr Who, Tim Burton's Alice in Wonderland, and many other films and television programmes.
The displays in the Shipwreck and Heritage Centre show a tremendous range of maritime history dating back to 1715, as well as artefacts from over 150 shipwrecks. The town also has plenty of restaurants, gift shops and galleries to be enjoyed, whilst taking in the breath-taking views over St Austell Bay.