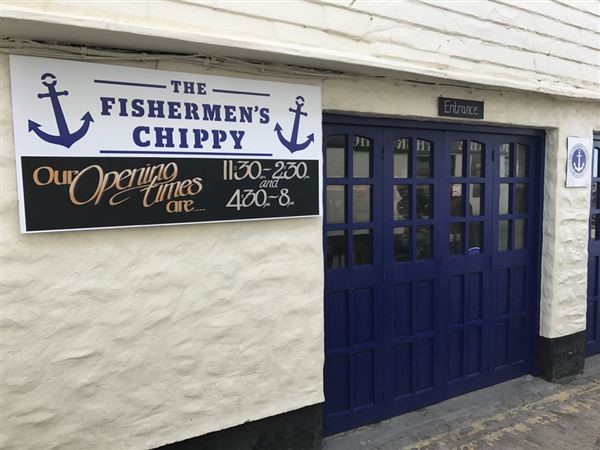 A trip to Mevagissey wouldn't be complete without a visit to The Fishermen's Chippy, in one of the UK's most stunning harbour locations. Delicious food, combined with outstanding customer service, makes this traditional outlet a must for both locals and tourists.
Although the freshly caught, lightly battered cod and haddock are almost impossible to resist, the menu extends to luxurious fishcakes, tasty mackerel fillets and lovely pea fritters. Any of these, accompanied by their homemade Tartare, will leave you coming back for more.
Memories are made eating your cooked to order selection, whilst sitting on the quayside and watching harbour life at its best.